Overview
FirstRain allows you to conduct a universal search for a specific company, topic, or theme with the built-in Search menu (located below your name in the left sidebar).
---
Information
To search, begin typing in the search bar:

As you type, FirstRain will start to match the entered text with suggested company names, topics, and themes in a drop-down for you to select from.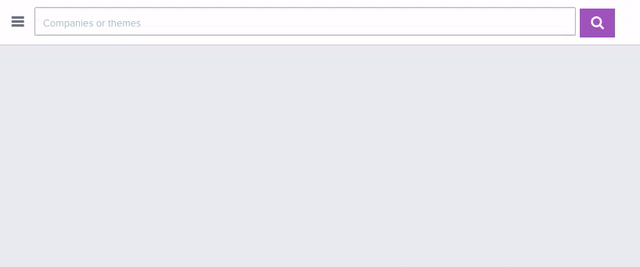 Search results are organized into three sections, with options to filter and save.

The Latest Results section provides you with the articles most relevant to your search.
The Company Profile section provides a more in-depth view of a company. It covers the top products and services, top business challenges it faces, trending topics, most active subsidiaries, management changes, SEC filings, and other insights.
The Explore section explores your search by trending phrases intersecting companies and topics (a Beta feature), and closely related companies and topics.